CONGRATULATIONS TO THE JOURNAL EDITORIAL BOARD AND THE AUTHORS!
In July 2022, Academic Review has taken international qualifications and has been selected for inclusion in the Web of Science. All articles published after January 1, 2020, will be included in the Web of Science.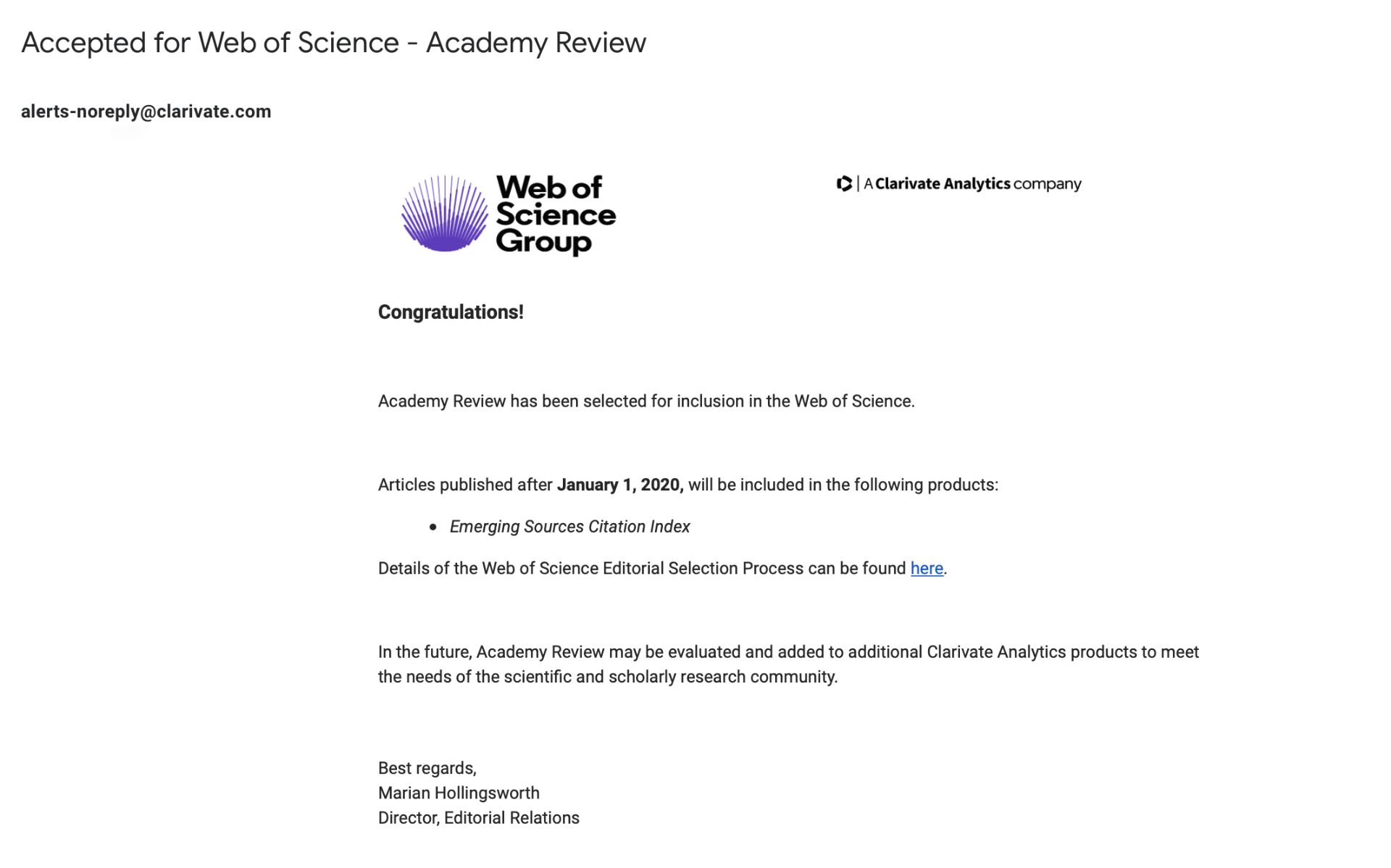 We are working further to improve the quality and invite the authors to publish!